The student must create the Authorized User (Auxiliary Access) account through his or her PAWS. The student must:
Log into PAWS and select Student Center
Under Personal Information, select the Auxiliary Access link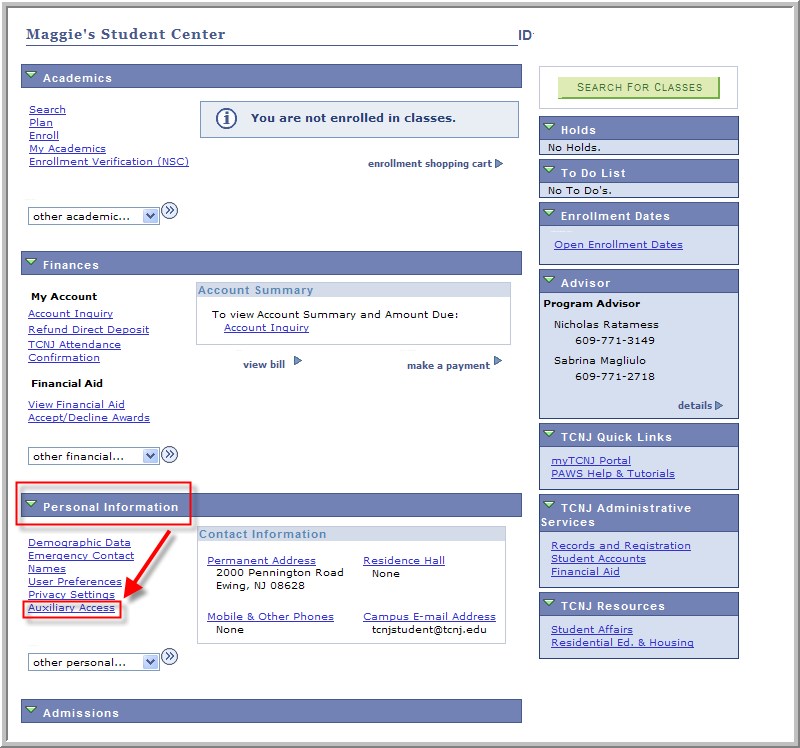 Read the TCNJ Auxiliary Terms and Conditions and select OK
Select Add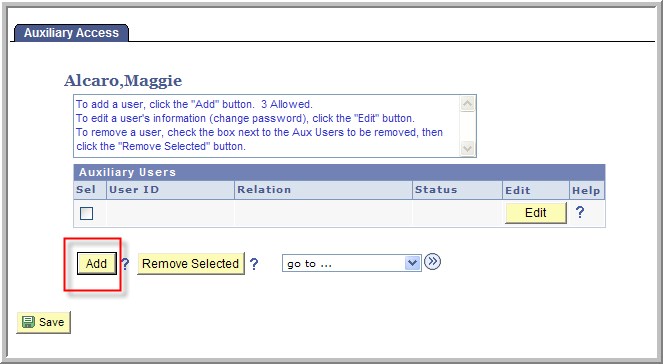 Enter in the following and select OK:

The Authorized User's (Aux User) full name
His or Her Relation to the student
Password (confirm password): The password will belong to the Authorized User. It should be six or more characters in length and contain at least one number. The password is case sensitive.
PIN: Create a PIN number for the Aux User. The PIN must be a minimum of six characters and cannot match the USERID. This PIN will be used for phone, in-person, and email verification of the Authorized User should they call, visit, or write to inquire about the student's information. They will be only provided information in which the student has given them access to view.
Select the access the Authorized User should have
Type in the Authorized User's email address for setup confirmation
Important Note: The Aux User ID is automatically generated and assigned. This is what the Authorized User will use to sign into PAWS (see picture below: the Aux User ID is ALCARO2-$01)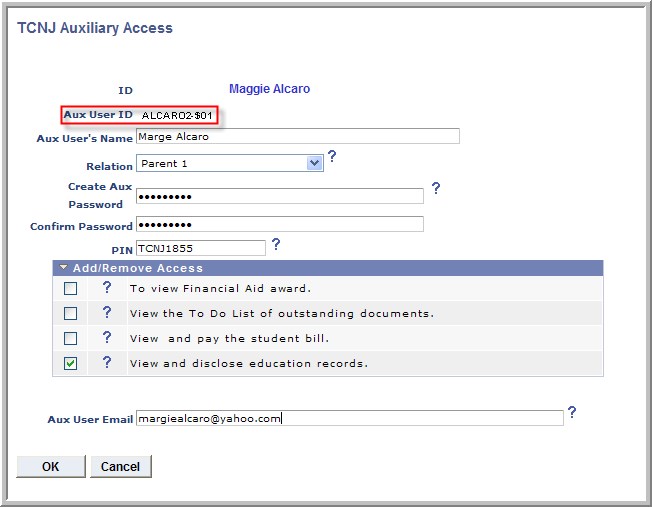 Setup is now complete and the Authorized User can log into PAWS. In order to log into PAWS, use the assigned Aux User ID and the password that was created. If the User ID, password, or PIN is ever forgotten, it will need to be confirmed and/or reset with the student.